The world according to Abel: Mayhem Fest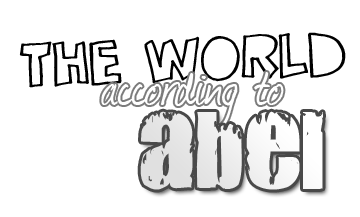 It's 108 degrees at three o'clock on a Texas afternoon. Now, smart people would be inside with the air conditioner on full blast but not me! On Wednesday August 10, my dad,my best friend and I set out on a mission; a mission to release the inner monsters that were craving the mosh pits, the loud speakers in our face and the thrashing of guitars that went right to our cores. Mayhem Fest 2011 was our destination.
In August the fourth Mayhem Fest came to Dallas, Texas at the Gexa Energy Pavillion with nineteen bands, four stages and the music to pump up the moshing. Mayhem Fest created by Kevin Lyman – the genius behind Van's Warped Tour and Taste of Chaos – is a music festival of some of the greatest metal bands today. Bands like Megadeath, Godsmack and Disturbed returned the main stage later that night as the newest generation of metal heads were on the other stages to rock throughout the day.
My heart was set on seeing mainly seeing three bands; Megadeath, Machine Head and Suicide Silence, but nothing ever goes as planned.
We got there at three o'clock, and as we were going through the gates, the workers stopped us and said, "You can't have caps on your bottles."
We were very confused by this because we brought a backpack full of bottled water and were left with only two each. Not long after that they told us we couldn't bring our blanket in either. So, after that little mishap, we explored the pavilion to check out the merchandise. We didn't really like what we saw, the shirts were all pretty much the same. Sadly for my dad, they didn't have his size, but we moved on to the stages.
Walking through all the people, I felt quite at home. After going to concerts my whole life, I'm used to being in huge crowds of sweaty, half-naked people. As we continued to walk among the crowds, we finally found the Revoler stage where Suicide Silence was starting to set up. Full of excitement, I was ready to jam. They lived up to their reputation and had the crowd eating out of their hands. Being my sad height of 5'2″, I was faced with the fear of getting elbowed in the face by the giants in front of me.
Behind me, the mosh was growing and when I turned around, I saw before my eyes a very tiny girl alongside the big boys, moshing to the music she loved. Suicide Silence was everything I wanted and more!
While I was trying to keep from getting taken into the pit my friend had apparently gotten sick. Of course, it was about 108 degrees outside and she wasn't used to this kind of thing, so my dad took her to the medic. From there she was taken to a bus with air conditioning and given a cup of cold water. When I found her, she was feeling better and we made our way to find my dad. By the time we found him, he had already gotten my shirt,album and poster signed. Dad began to tell us how the band remembered him. " You're the guy in all white who was the one-man-mosh pit!" I'll admit, I was kinda jealous.
After that, it was almost seven o'clock and it was time for the main bands to play. We found a good spot in the shade by some cool people. First on stage was a band called Trivium. Now I didn't know the band, but after seeing them, they blew me away! They were loud, got the crowd pumped and the mosh pits going. Next was Megadeath,whose lead singer Dave Mustain became injured the day before, but still performed even though he was in pain . Although it was a short set, he gave his all and didn't hold back.
Godsmack was next. Now, honestly, I used to love them, but for some reason, I outgrew them. After that, night, my love came back to me like a punch in the face! The lead singer Sully Erna knew all the right ways to sink into every metal head's soul to make them all his.
It's was a magical day for me going to Mayhem Fest. It helped pull my best friend out of her shell and gave me a look into my future. I can see myself in another ten years still going to festivals like this with my kids. Maybe next year I'll find more inner peace with Mayhem.