Like Clockwork: Office personnel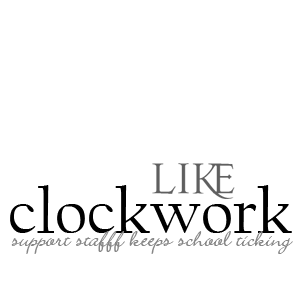 Many students have proudly walked these halls as Vikings, but upon graduation, most of them move away from high school, leaving their teen years as memories to merely reminisce over. Some, however, get the opportunity to experience the other side of high school and continue to be a daily part of the Viking family.  
All four receptionists at BHS, Vera Becerra, Nina Link, Peggy Lero and Pam Perrone, graduated from Bryan ISD.
"I graduated from the very first class at Bryan High in 1972," secretary Nina Link said. "I was only here a year and it was really different. There were no club organizations at all."
Although students have always receive a quality education at BHS, Link believes it has improved over time by catering to students needs in various areas.
"There are so many more opportunities at BHS now because of the extracurricular activities and academic classes offered to students," Link said. 
The school has grown, but some things never change.
"As much as school and students think they change, one thing that will never change is the fact that students appreciate having someone to look out for them," Perrone said. "We love working with our office aides because it gives us a chance to connect with the students and get to know them better."
The receptionists enjoy interacting with the office aides because it gives them a chance to impact the school and the students.
"We can't help but bond with our office aides; we get to know them and try to help them anyway we can," Link said.  "Sometimes, they come in here and want to talk and we just listen and try to advise them where to go and who to talk to about their problems."
The bonds they are able to make with their office aides last past graduation.
"We enjoy following them when they've graduated," Lero said. "A lot of them come back and tell us what they're doing and it's good to see them be successful."
Students deliver messages, run errands and complete any other office tasks that need to be completed. The students help the school run more efficiently and help the receptionist get other work done that only they can do.
The receptionist have a variety of duties to complete that must be handled in a professional and timely manner.
"I do pretty much anything for anyone that needs anything," secretary Vera Becerra said. "I can have a call coming, a parent coming, and a buzzer can be going off. You have to be a multi-tasker and I get credit for that."
The relationships the receptionists are able to form create a positive work environment to keep Bryan High running smoothly. 
"We direct parents and visitors around the campus and answer the phone and take care of the mail," Link said. "We help keep the campus running smoothly."
Though the secretaries have a lot to handle they are able to enjoy their job because of the students and colleagues they see each day. 
 "I enjoy what I do," Becerra said. "I enjoy meeting people and talking to people."
Your donation will support the student journalists of Bryan High School. Your contribution will allow us to purchase equipment and cover our annual website hosting costs.