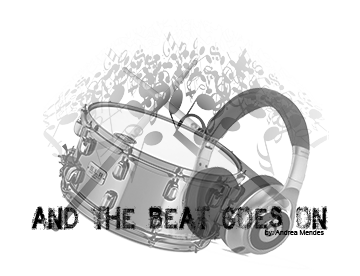 Vans Warped Tour, an event that makes its way around North America for two short months each year, returned again this summer. Being that it was my first year attending Warped Tour, I was a mess of excitement, nervousness and anxiousness. I came in that day not expecting the revitalization of my love for music and the emotional experiences that would come with it.
On July 1, stages and tents went up in Houston's Reliant Center parking lot as Vans Warped tour welcomed in thousands of screaming fans.
Along with being a popular concert, Warped Tour is an opportunity for non-profit organizations to gain attention. The moment I arrived, I headed to the Feed The Children tent, an organization stationed to collect canned foods and old cell phones, and in exchange event goers receive skip the line passes. This was an offer I took full advantage of, bringing 5 cans of food and luckily not being forced to wait in the growing line.
As I headed in, I stopped by the giant schedule of bands and worked out a schedule of what bands I wanted to see and when. With 8 stages and over 50 bands playing in one day, times overlapped and I was forced to sacrifice seeing one band for another. As soon as I had my times down, I went around and visited as many band tents as I could, checking out merchandise, looking for any signings coming up and keeping a close eye on my schedule.
The great thing about Warped Tour is the variety of things they offer. Not only was there a tent for each band, but many other non-profit organizations like Feed The Children also put up tents. Among some of the most popular were CANVAS, Keep a Breast Foundation, Music Saves Lives, and To Write Love On Her Arms. Each conveyed a powerful message while keeping a fun and upbeat mood for everyone.
The CANVAS Foundation was probably my favorite non-profit stand, which is an organization created to support and promote art and creativity. Anyone who donates, no matter how big or small the donation, receives a palette of paint. Everyone was encouraged to run free with their creativity with their proceeds going directly to school art programs. I could clearly tell if someone visited the CANVAS tent simply due to the fact that their bodies were covered head to toe with paint, something I participated in, dipping each of my hands into the colors and covering every visible part of my body with paint. I found it was a great way to convey a great message in a fun way.
With the Texas humidity bearing down on us, the sky began to darken and it began to pour. Instead of seeking shelter or leaving, everyone continued on as they were, walking, listening and enjoying themselves. It was obvious that not even a little rain could put a damper on this day.
Later I found myself running from one stage to another as I caught performances from band after band. Among a few of the bands I saw were All Time Low, Pierce The Veil, We The Kings, Taking Back Sunday, Of Mice & Men, Memphis May Fire, Chelsea Grin, I Am The Avalanche, Senses Fail, and Bayside. Some of the more commercially popular bands like All Time Low and We The Kings were bands I had listened to when I was going through pre-teen angst, and they brought back memories from when I was younger. Their music has remained fun and upbeat and their fans, like me, have remained loyal after the years.
The most memorable performance of the day came from Of Mice & Men. Warped Tour stayed true to tradition, saving the best for last. As one of the last bands to go on, I was forced to run through crowds across the lot just to hear the first notes bellowing out of lead singer Austin Carlisle's mouth. When I arrived, I knew it was going to be insane and as I saw the circle pit forming in front of my eyes I knew I had to be in it.
The lyrics to "Let Live" filled everyones ears as it began. Imagine a crowd full of guys, nearly 6 inches taller than you running around in a circle. Needless to say it was difficult to keep up. As soon as I jumped in, I knew my goal was to circle around to the front, and when I passed it on my second round I jumped out, and there I was, front row. My eyes filled with tears as I looked up to see Austin Carlisle singing "Second and Sebring", a crowd favorite as well as one of my own. As the last few notes rang out and they wrapped up the show, I knew it was time for me to go.
I left the lot that day with my hair dripping wet from sweat, the paint rubbed off of my body, my shoes worn down to the sole, my voice hoarse from screaming and my ears ringing from the music, knowing that I'd be back next year to do it all over again. Not a music venue for the weak of heart, Warped Tour is a place to experience – mind, body and soul.