Plugged In: the cloud: now with less precipitation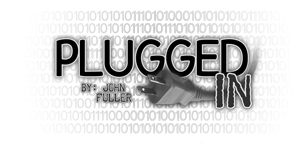 As students gain access to school Google accounts this fall, much of the world will also be dabbling in the cloud, as services like iCloud and Dropbox become even more popular.
These services store user's information online, reducing the need for people to keep their documents saved to their computer. Plus, these services also allow users to access their files anywhere, like on a smartphone or public computer at school.
Because these services store all of a user's information online, and not on a user's own computer or device, they have become affectionately deemed 'cloud services', as all of the content seems to appear out of thin air, or from a cloud.
iCloud, from Apple, is a new service due out this fall that stores a user's music, photos, documents, calendar, apps, books and mail and then syncs such information across all of a user's devices.
Google provides many cloud-based services like a calendar, documents, mail and photos. With each of these services, users can keep their information on Google's computers and access it any time they would like by logging in at www.google.com.
This means a student could begin working on an assignment on a school computer and then continue working on such a paper at home. The next day at school, all of the changes the student had made at home would be automatically transferred, or synced, to their computer at school.
Services such as these cater to the concept of convenience; no longer do we have to worry about carrying around flash drives or laptop computers to transport all of our digital information.
Yet, there are dangers and downsides to these types of services.
For one, because these 'cloud' services store all of your information and content on their own computers, you don't have complete control over your own stuff. Should something happen to their computers, you could easily lose much of your content. Of course, this is incredibly unlikely to happen, as these companies depend on security and reliability as the cornerstone of their survival and will keep many backups and copies of your data.
A much more real threat, however, is the notion that someone could easily hack into your account and steal or infringe upon much of your content stored online.
However, there are dangers present in almost everything in life, and one must weigh the risks versus the rewards. To make the transition to online, or 'cloud', services would be to reap many rewards of convenience.