Femme Fatale still reigns supreme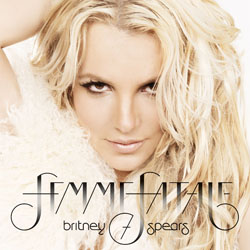 For years, Britney Spears has had an incredible impact on pop music and culture. She has managed to sell over 100 million albums during her career, and is a pop legend who has been on top of the world for over her entire career.
After going through breakdowns and personal issues, Britney has returned to her former glory with her seventh album, Femme Fatale, which was released on March 29th, 2011. Femme Fatale was, of course, a success selling over 280,000 copies by April 3rd.
Fans, like myself, went crazy when the album was released, but critics weren't all that pleased. They were hoping for something better for Britney's comeback. Critics complained that all of the songs on the album were auto-tuned and not written by Spears herself. However, this didn't change my opinion about the album.
Femme Fatale is one of the greatest albums of 2011. In my opinion, the sound and lyrics are great. All the songs are heart-thumping bass-pumping Britney. This album shows more of her personality. Although her songs were mostly auto-tuned, the album is more about the lyrics and sound and not so much about the vocals.
"Hold It Against Me", the first single released, is one of Britney's catchiest club hits yet. "Till The World Ends", another successful club hit, song has elements of grime with industrial and trance beats. The song also features a dubstep breakdown and ends with a rave like sound.
Fans loved that she was trying something new but also loved that she was keeping traditional Britney flavor in her new album, lyric wise. Overall, Femme Fatale was a huge success. Britney Spears has had an outstanding achievement in her music career and is continuing to do so.
Leave a Comment
Your donation will support the student journalists of Bryan High School. Your contribution will allow us to purchase equipment and cover our annual website hosting costs.